Students
Awards Day - November 5, 2021
On November 5, 2021 we celebrated the academic success of our students at St. Mary's Catholic School.  Due to current provincial restrictions, this was a closed in-school event. We sincerely apologize to the parents of our students, our former students, and to our sponsors who were not able to enjoy this event in-person together in the school. 
We are very blessed to have such amazing students within our school. We are honoured to teach them, guide them, and lead them to success in their future adventures. 
Please watch the videos below and a HUGE thank you to all of our sponsors who were able to support the success of our students. 
Grade 7 Academic Awards 2020-2021
Grade 8 Academic Awards 2020-2021
Grade 9 Academic Awards 2020-2021
Grade 10 Academic Awards 2020-2021
Grade 11 Academic Awards 2020-2021 
To view the Photo Gallery of the Award Recipients, please click here.
We would also like to acknowledge our Grade 12 graduates and their academic achievements. Please watch the video below!
Awards Day 2020-2021 Sponsors
Thank You to following Sponsors for supporting our Students' Academic Success:

-----
Bilyk Financial
Co-op Vegreville
Cohoe Law
Elk Island Catholic Schools
Elk Island Catholic Teachers #21
Grant Miller Motors
Kinette Club Of Vegreville
Knights of Columbus
Lions Club Vegreville
Maddigan Chrysler
Outlaw All Terrain
Ranfurly Agricultural Society
Real Foundation
Rotary Club Vegreville
Royal Canadian Legion No. 39
Snap Fitness 24/7 Vegreville
St. John's Lutheran Church
St. Martin's Parish
St. Mary's Catholic School
St. Mary's Education Society
Stawnichy Meat Processing
Synergy Chartered Professional  Accountants
The Royal Purple Vegreville Lodge
Twin Lakes Ready Mix
Ukrainian Catholic Women's League
Vegreville Agricultural  Society
Veg Mechanical
Vegreville Autobody
Vegreville Elks #143
Vegreville Ford
Vegreville Glass
Vegreville Rotary Club
Vegreville Tim Hortons
Vision Credit Union
Wilde & Company Chartered Professional Accountants
PowerSchool Login
Click here to log into PowerSchool
My School Directory
Enter your school username and password and download or upload your files from school.
Exam Bank

St. Mary's has purchased access to  alberta.exambank.com. Try it to help you study!
Username: stmarys   Exam Password: Please check with your Teacher
2Learn.ca for Teens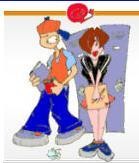 A great program with links to fun activities! 2Learn.ca for Teens
Post secondary and Apprenticeship/Trades Requirements
Saints Spirit Clothing