Students
Graduation 2019
Education is the most powerful weapon which you can use to change the world ~ Nelson Mandela ~
Please see our Graduation tab for all updates and info regarding grad.
PowerSchool Login
Click here to log into PowerSchool
My School Directory
Enter your school username and password and download or upload your files from school.
Exam Bank

St. Mary's has purchased access to  alberta.exambank.com. Try it to help you study!
Username: stmarys   Exam Password: Please check with your Teacher
2Learn.ca for Teens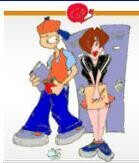 A great program with links to fun activities! 2Learn.ca for Teens
Post secondary and Apprenticeship/Trades Requirements
Saints Spirit Clothing