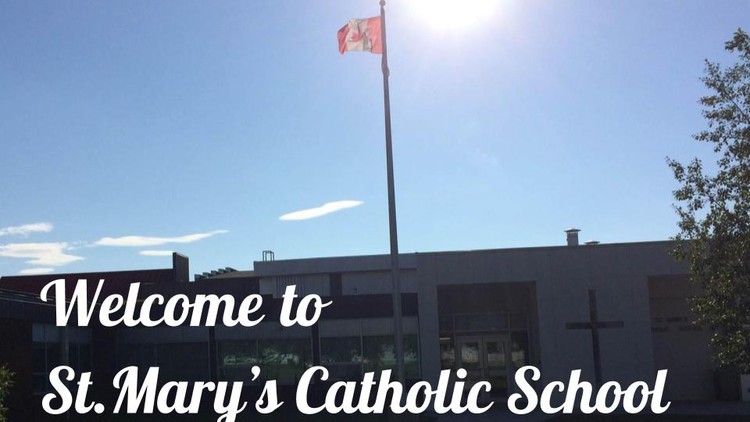 St. Mary's is on Facebook, Twitter, and Instagram. 
Follow us for news updates and fun photos.
Twitter @stmarys_veg
Instagram @smcs_saints
Facebook https://www.facebook.com/SMCS.SAINTS/
Parent Teacher Interviews
Wed & Thurs. Nov 7 & 8, 2018 4:00-7:30
Use event code: rjmz8
www.schoolinterviews.ca
Weekly Snapshot Newsletter: Week of October 29th - November 2nd
Weekly Snapshot Newsletter Oct 29 - Nov 2
Check out our newsletter for school updates and information, as well as photos of the great things happening here at our school!  Click the link above to access!
2018-2019 EICS School Calendar
Please click here to access the 2018-2019 EICS Calendar
Urgent update to SafeArrival * phone number and website change *
We have received an update that the phone number for parents to call Safe Arrival is 1-877-246-9970 - option 3 (it's the first option listed, so you don't have to listen forever to find out how to report an absence).
The online link information has also changed - the web address is  https://go.schoolmessenger.ca/ 
If you are still in need of getting set up on the SchoolMessenger and SafeArrival system, please click the following link for a step by step guide:  School Messenger and Safe Arrival Parent Guide