Safe Arrival Program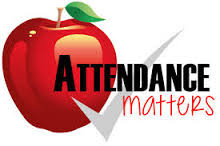 ***SAFE ARRIVAL PROGRAM: ESSENTIAL information regarding reporting absences to the school.***
SAFE ARRIVAL PROGRAM: Over the past few months, several schools in our district (Archbishop Jordan Catholic High School, Jean Vanier Catholic School and Holy Spirit Catholic School) have been piloting a tool that allows parents to report absences online or through an interactive callout. We are now ready to begin using that program within our own school community.
Currently you are able to report your child's absence by leaving a message on the school voicemail, or by emailing us via our school website.
This new application to report absences is through SchoolsConnects using the Safe Arrival Portal. Your child's safety is of paramount importance to us, and this new application allows us to track missing students much faster in the morning.
Parents with students in those schools already have an account. For those parents who don't have an account, beginning on Monday, October 3rd, if you have provided us an email address you should be receiving an email from Elk Island Catholic Schools, inviting you to create an account for the Safe Arrival portal. Please take the time to review the email as it has specific login information pertaining to your child.
Using Safe Arrival you will be able to report your child's absence the following ways:
- Using the Safe Arrival link inside the new EICS App
- Creating an account with Safe Arrival using the credentials supplied in the email you will receive
- Downloading the Safe Arrival App using Google Play or the App Store and create an account using the credentials supplied in the email you will receive.
- Calling 1-877-246-9970
Additional features with this software include:
- Email confirmation when an absence is recorded inside Safe Arrival
- Interactive callouts, allowing us to easily contact multiple people at once regarding unverified absences
As this is new for us as well, we ask for your patience as we work out how best to use the application. When you receive the email it will walk you through setting up your account. If you encounter any issues with this process please contact the school or regsupport@eics.ab.ca for assistance.
Please feel free to email us with your feedback and thank-you for your continued support.
Reporting Absences
Reporting Absences 
The preferred method of reporting student absences is to use the Safe Arrival Parent Portal. You may have received an automated e-mail informing you about the Parent Portal and the related app available for iOS and Android devices.
You may also contact the school office through telephone 780 632-3934 or email stmy@eics.ab.ca