Mrs. Amanda Woitas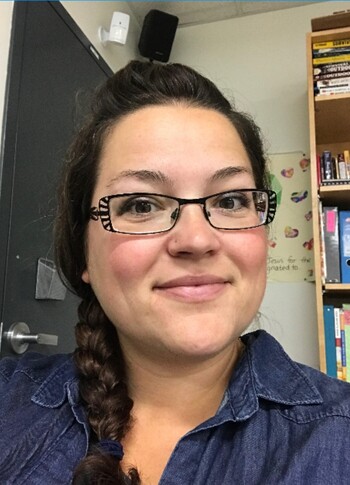 Hi, I am Amanda Woitas, and I have the pleasure and blessing of teaching at St. Mary's.  I have been a part of St. Mary's since the beginning of my teaching career in 2007. It is here that I have grown in knowledge, skills, understanding, and faith.  Throughout the years I have experienced some wonderful changes in my life, including my marriage to my wonderful husband, the birth of our two beautiful children, Paige and Charlie, and the deepening of my faith as a Catholic.   I am surrounded by sweet blessings every day in and out of school.
During my school day you can find me teaching a variety of classes.  Such classes include Health and Religion 8/9, Junior and Senior Art, Junior and Senior Drama, Junior and Senior Foods, CALM 20 and Religion 25.  That is not where it stops, as you may find me with the drama club after hours, the student council whenever there is an event or with my new adventure of handball.   I have a great love for the arts and sports, so really you can say that I get to play every day with some of my favorite things.
Outside of School you may find me playing Slo-pitch, or Ball hockey, dabbling in a craft or art piece, enjoying my family time, or taking time to play with my two big loving and energetic dogs.  I am in love with nature and the beautiful things it presents us.
I hope to learn and connect with you soon,
Amanda Woitas