Back to all posts
Posted on
Using Safe Arrival to Report an Absence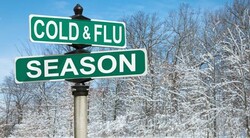 As you have no doubt been watching and experiencing, Alberta has been suffering from high rates of RSV, Influenza and COVID-19.  We want to thank you for making the right choice to keep your children home when they are experiencing symptoms.  In order to help us have the best possible data and communicate with Alberta Health Services if required, we would ask that you report any flu or cold like symptom under the FLU heading in the School Messenger App. 
Using Safe Arrival, parents can report:
FLU - Illness due to flu and cold like symptoms

ILL - Other illness or injury.

EXC - Parent Excused (i.e taking your child on a holiday)
Thanks for your attention to this matter, as always, we are working hard to ensure that all students and staff remain safe.