Mrs. Tiffany Tomlinson
Mrs.Tiffany Tomlinson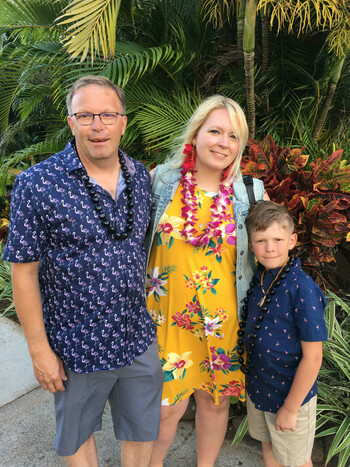 Hi there! My name is Tiffany Tomlinson and I am excited for my third year at St. Mary's Catholic School. I grew up on a farm near Andrew, and currently reside on a farm near Innisfree with my husband Mark and our son Archie. 
This year I am teaching ELA 7, 9, 20-1/2, Social 10-1/2 and Foods. I have several passions, which include literature, theatre, art, sports, music, history, and traveling. I love sharing these passions with my students. 
In my spare time, my favorite things to do are: go to concerts, play sports (such as slow pitch & golf), watch my son play sports (such as hockey and baseball) Ukrainian dance, and travel the world. My favorite trips have been to Ireland, Ukraine, Taiwan, Japan, Greece, England, Costa Rica, Hawaii, and of course, Disneyland! I have been to 5/6 Disney theme parks, with only Shanghai to go. I hope to get there soon! 
I am truly blessed to work with such wonderful staff and students at St. Mary's and I look forward to another great year! 
Romans 15:13 May the God of hope fill you with all joy and peace as you trust in Him, so that you may overflow with hope by the power of the Holy Spirit.
email: tiffany.tomlinson@eics.ab.ca