Back to all posts
Posted on
Meet the Staff Evening & Parent Council Meeting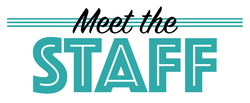 As we embark on another exciting school year, your active involvement remains crucial in shaping our students' educational journey. With that in mind, we would like to extend a warm invitation to our upcoming MEET the Staff Evening/Parent Council Meeting.
Join us from 4:30-6:30 pm on September 20 for some food and fellowship as we kick off the new year. Our Parent Council meeting will begin at 6:30 pm for those interested in staying.
This meeting provides a valuable platform for us to discuss important matters, exchange ideas, and work collaboratively to enhance our school community. Your insights and suggestions are incredibly valuable to us, and we believe that your participation will contribute to our shared goal of providing the best possible learning environment for our students.
Agenda topics will include upcoming events, school reports, and opportunities for parental involvement. We encourage you to come prepared with any questions or suggestions you may have. Your perspective as a parent is invaluable, and we truly believe that together, we can achieve great things for our students. Refreshments will be provided, and we are committed to ensuring a welcoming and inclusive atmosphere for everyone. Your presence and input will make a significant difference, and we look forward to sharing this productive and enriching evening with you.
Thank you for your ongoing support, and we eagerly anticipate your presence at the Parent Council Meeting. We would love for you to attend in person at St. Mary's or there is also a virtual option for those who may not be able to make it in person. The link for this meeting is available here: PARENT COUNCIL MEETING LINK.
Let your VOICE BE HEARD!